01-07-2015 | Cleaning and Pre-Treatment
Is Chrome Needed by the Surface Technology Industry?
Tobias Distler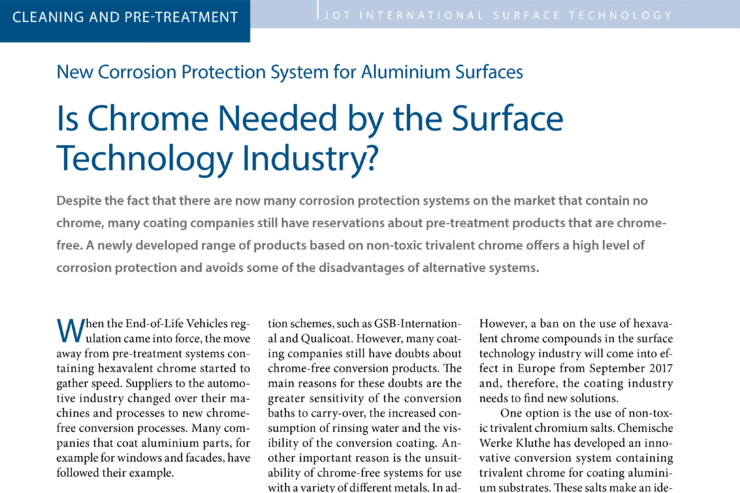 Despite the fact that there are now many corrosion protection systems on the market that contain no chrome, many coating companies still have reservations about pre-treatment products that are chrome-free. A newly developed range of products based on non-toxic trivalent chrome offers a high level of corrosion protection and avoids some of the disadvantages of alternative systems.